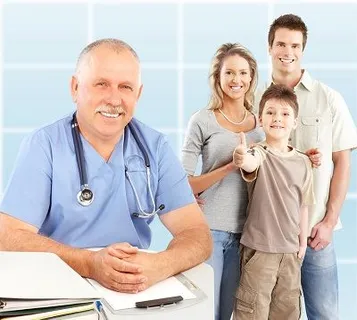 East End, Houston, and Pasadena, TX Primary Care
We know how important it is for people to find a primary care doctor that they can trust to provide them with proper medical care. Nothing is more important than your health and you want a doctor on your side who makes you an active part of your own healthcare. Here at Lawndale Medical Clinic in East End, Houston, TX, the primary care team are here to provide you with the caring, compassionate, and bilingual healthcare you and your family deserve.
Your primary doctor will be the first person you turn to for healthcare. This means that our primary care team can address a wide range of patient needs, from routine checkups and preventive care to treating injuries and illnesses and even helping you manage chronic diseases. Our focus here at Lawndale Medical Clinic is to make sure that patients get the routine checkups and care they need to stay healthy. We are focused on preventive measures we can take to reduce a patient's risk for developing common and chronic health problems such as high blood pressure or diabetes.
We are here to provide routine physicals and checkups, screenings, bloodwork, and immunizations. Of course, what do you do when an injury or illness impacts your health? Don't worry; we've got you covered! From sinus infections and rashes to allergies and digestive issues, we can also figure out what's going on and provide you with the appropriate treatment.
For patients with chronic diseases such as diabetes, you must find a doctor that you can turn to regularly for checkups, monitoring, and management to ensure that you stay healthy. Lawndale Medical Clinic providers have provided effective treatment plans to help patients better manage their chronic health problems in East End, Houston and Pasadena Communities.
By having a primary doctor that you trust, you're more likely to get the medical checkups and preventive care you need to identify health problems early, which can also save you a lot of time, money, and stress. Our medical team cares deeply for every patient that comes through our doors. We have made it our mission to provide quality, compassionate medical care you can trust.
Here at Lawndale Medical Clinic in East End, Houston, TX and Pasadena, TX, our providers have been dedicated to providing winning and respected medical care to the local community. To schedule an appointment with a doctor who puts your health first, call us today at (713) 924-4907.